Welcome

to D

i

gameXtra !
The content of this blog site comes from its subscribers/followers but is subject to editing and posting at the Editor's discretion. The Editor is Naythan.
*Subscribe/follow to receive daily issues by email and gain submitting privileges.
*By making a submission you are indicating you have read and agree to follow the rules at https://digamextra.com/about/
*The address for your submissions is digamextra@protonmail.com The Deadline is 6pm for the next day's issue.
DigameXtra Featured Sponsor
Home Page and FB Link and YouTube Video Link
Announcements
How to post more photos than the rules allow – use collages. You can combine several of your photos into a single collage photo by using this free (you need to provide email) online collage creation tool. It's very easy to use, give it a try! https://www.fotor.com/create/collage/
CORONA VIRUS HOTLINE: Information hotline for those who suspect they may have the coronavirus. Anyone experiencing symptoms should stay at home and dial 900 400 061 or 955 545 060 – and only call 112 in an emergency. http://www.surinenglish.com/local/202003/13/hotline-those-suspect-they-20200313114414-v.html
NOTICE! : Most events are cancelled or postponed due to the pandemic. All stores besides food markets and pharmacies are closed. (Food delivery services may be possible, but confirm it). Confirm any business you intend to visit remains open. Business and Services posts in DigameXtra do not indicate the business is open during the lockdown unless they specifically mention they are remaining open.  -Ed.
When you need reliable info consult The Citizens Advice Bureau Spain at https://www.citizensadvice.org.es/…or the website or Facebook page of your local Town Hall (
Ayuntamiento

). I suggest you check it daily. BEWARE OF FAKEBOOK HOAXES & POORLY RESEARCHED NEWS ARTICLES !

What's

On
Tell them you saw it on DigameXtra!
Take A Virtual Tour: If you have never taken a virtual tour you should try this out. Use the arrow wheel in the upper left of the video to move the view up, down, left or right. We are going to see this virtual tour and 360° format more in the future, you may as well get the hang of it now. Practice panning left to right, and up to down as the tour progresses. No more passive viewing, this is the interactive video experience! Be sure to change the quality setting to HD in the media player toolbar Settings (gear symbol) for the best viewing.
Services Wanted/Offered
Check the DigameXtra Sponsor's list whenever you need a service.
Service Providers, send me your Youtube video link and I will put the video of your service in action here below your posts!
Landlords, tell your renters about DigameXtra, where they can get overnight answers to questions about local stuff without having to call you!
NOTICE! : Most services are closed or offering on-line services only, due to the pandemic. Please confirm services are not cancelled to avoid disappointment. -Ed.
Nik of all Trades: Services Available for home, garden and office.
Gardening – from weeding to landscaping, stonework (walls, paths, etc) a speciality. Transport and tools all provided by me, no job too small or too big as I have others to call on if required, from 10€ per hour per man plus 10€ plus any required materials at cost or fixed price quote if you prefer.
Small construction/demolition jobs – walls, fencing, guttering, tiling etc. from 10€ per hour per man plus 10€ plus any required materials at cost or fixed price quote if you prefer.
Painting and decorating – interior or exterior, tools all supplied, materials extra at cost – from 10€ per hour per man plus 10€ or fixed price quote if you prefer.
Electrical work and Plumbing – I have a UK qualified electrician/plumber to call on should you require this type of work.
Evenings, weekends and holidays both Spanish and English are all included at no extra cost
Check my website for examples of my work www.nikofalltrades.es
Email enquiries or for more information to
nikash2 at hotmail dot com or just write that email address or web address down somewhere in case you may need me in the future! I am a Digame sponsor and so my contact info is available in the sponsors section below as well. There is also a contact form available on the website.
References/recommendations available from the UK and Spain
Based in Archez but can travel anywhere in Digameland. Quotations are completely free
Prayer Requests: Due to the current situation, none of us can get to a church, so we have created a dedicated prayer team who are happy to give their time to pray for you and your friends or family, whatever your prayer need, finding peace of mind provides a foundation of strength to face any situation.
Your request is a sacred trust and is kept confidential.
Prayer changes everything, take a step today and ask God to step in.
Submit a prayer request today and a team of people will commit to pray with you.
Prayer Request: ftk.prayer.request@gmail.com
Facebook: https://fb.me/FOJCTK
Free App: https://www.bible.com/app
DIGAMEXTRA NEEDS YOUR SUPPORT- It's business as usual on the Internet, and Internet related bills must still be paid! There is no sponsor income during the lockdown. From the beginning of lockdown I put all sponsor accounts on hold until they can operate again. So, businesses and readers, please consider making a donation or becoming a DigameXtra Sponsor to help pay the production expenses and WordPress bills. Email for sponsorship info. You can join the Sponsor list and be rewarded with extra posting privileges. Donations of cash or your old but working computers, tablets or smartphones graciously accepted. You may drop these off at the DigameXtra office in Torrox Costa, but please call before coming over, 675 993 069. Or I can meet you at the Torrox Costa Lidl or Aldi or tobacco shop near the bus station if that makes it easier for you. Sorry, no bank or Paypal. Donations are not tax deductable. Thank you.
Restaurant & Market Deliveries and Open Services

If your business is allowed to operate during the lockdown, send in your details for inclusion to let Readers know. If you know for certain a restaurant is still delivering (none should be offering take-away at this point), have them send in the details including Name of Restaurant, Location, Phone Number, Hours and a photo of their menu (optional). Unfortunately I have received some inaccurate info from well meaning 3rd parties which has caused problems. So now these businesses must submit their own posts, although I will in this case allow them to post even if they are not subscribers. -Ed.
Bar Atila Home Delivery Service- Puente don Manuel:
630 393 290 or WhatsApp
Deliveries 7 days a week 5.00pm – 8.00pm,
please pre-order well in advance because these times are very popular.
We are now fully licensed for Home Deliveries.
Please make your order from our menu below.
Sorry Payments in cash only.
Thank you for your understanding and please keep safe.
https://www.facebook.com/baratilapuentedonmanuel/
Contact Frank at Bar Atila for a home delivery
630 393 290 (WhatsApp)
Puente don Manuel
Restaurante NuevaTahona- Frigiliana: Delivering food daily 6 to 10pm. Delivery area approx 5Km from Plaza de las Tres Culturas 6, 29788 Frigiliana. DELIVERY ONLY.
+34 951 080 150
+34 651 361 514
(Thanks to Andrew C. for this info. -Ed.)
Offer of help from the Mayor and Torrox Council: If you know of any people who are old, sick or disabled, who live alone and do not have family close by or close friends to support them, and they need to get hold of medicinal supplies, etc., call (0034) 952 530 473 or email proteccioncivil@torrox.es.
Also, a list of supermarkets who will deliver:
-Congelados y alimentación "Virgin del Carmen",
Carretera 128,
El Morche
Tel 670 891 052
No minimum purchase, no delivery charge
-Supermercado "El Pino"
Torrox Park
679 929 292
Will deliver to Torrox, Torrox Park, Peñoncillo, Torrox Costa
Minimum purchase 40 euros
-Cárnicas Malagueños, Torrox
Calle Pontil 30, Torrox
650 501 150 (Francis)
631 571 613 (Herminia)
666 268 655 (Janet)
Will deliver to Torrox village
-Supermercado Covirán El Morche
Calle axarquia, 3
El Morche
952 532 029
-Supermercado Jose
El Morche
676 275 622
-Supermercado Covirán "La "Despensa"
Carretera Almería, Edf. Los Llanos 3, local 13, La Carrara
El Morche
601638 672
Will deliver to Urb. Generación 27, area around Los Llanos and Santa Rosa
-mini Market Las Niñas
C/Dona Elisa Ortigosa, 3
654 359 488 Jose
634 783 584
Will deliver to Torrox pueblo, Rabitilla and Trocha
-Supermercado Covirán (Chelo)
C/Jose Ariza, 22 bajo, locales 5 & 6
653 124 226
No minimum purchase, no delivery charge to all of Torrox.
These shops have adapted to help support us. Let's support our local shops.
Margaret Riordan, Torrox, MaRiordan at aol dot com
(Many thanks to Margaret for translating and typing all this out! -Ed.)
Home delivery by Haveli: Haveli Restaurant – Since 1987
Nerja & Eastern Costa del Sol's Premier Indian Restaurant
Cristo 44 (Post Office Street), Nerja
Make your day with some great food!
Choice of Indian and International dishes
Call 605110307 or 952524297
Free home delivery
You may also order a combo from our Indian Menu
Deliveries 7 days a week – 1 pm to 7 pm
We request payments in cash only. Click menu below to view full size.

Restaurant Meson Mudejar Food Delivery: We cover the areas of Archez, Canillas de Albaida, Competa, Corumbela, Sayalonga, Salares and Sedella.
DELIVERY ONLY ( delivery is free ).
682 489 949 please call or contact us on Whatsapp.
Deliveries 7 days a week. Please contact us one day before and we deliver the next day.
Our menu can be found on our website:
https://www.mesonmudejar.com/online-ordering
Payments in cash only.
Thank you and stay safe.
Granada: Voldistribución, the company that distributes Mahou & San Miguel beers, has launched the initiative "Stay at home. Voldis brings the bar to your house in Granada!"
Deliveries within 48 hours from the order and the shipments will have no cost beyond that of the products ordered. In addition to beer, customers may include wine, water, juices or preserves, among others.
Email: atencioncliente@aldimer.com
Mobile & WhatsApp: 660 746 355
Landline: 958 491 280
Restaurante La Joya:  Food Delivery in Nerja, Frigiliana and Torrox area. Menu changes Thursdays. Click here to visit our FB page with updated menus, FB link
Menu updated Monday 20/4/20: Enchiladas with beef (or vegetarian), served with spicy wedges and guacamole (9.90€)! Also on the menu this week: Pork Ribs with BBQ sauce served with mashed potatoes and coleslaw (11.90€), Beef Goulash with mash (9.90€), Veggie Moussaka served with salad (9.90€), Beef Moussaka served with new potatoes (9.90€). Moroccan Vegetarian Dish with chickpeas in tomatoes, ginger and coriander served with grilled sliced aubergine, Greek yoghurt with walnuts and garlic and a salad (9.90€), Aromatic Chicken Tagine with couscous (9.90€), BAKED CARAMEL CHEESE (4.50€). Pre-order with Natalia on 675861719 via WhatsApp or by calling.
Los Huertos 54, 29780 Nerja
Dentadanes open for emergencies: Dear patients,
We hope you are well and staying safe. We are!
We are open Monday to Friday 10-12 to help with emergencies. Please call in advance for us to send you a travel permit.
Please note we are closed Thursday 9/4-12/4 for Easter holidays.
For more information visit our web page (dentadanes.com) or contact us
on Facebook at: https://www.facebook.com/dentadanes/
Tlf: 952 529 666
Best wishes,
Dentadanes
Nete Larsen, Colegio de dentistas de Málaga No. 29002158
Delivery Service Website- With 200 Listings of Businesses Serving Benajarafe to Marbella: The site is a combination of English and Spanish, very easy to use. Includes a map, and a search function to locate the nearest biz offering a specified service.
https://comerciosdemalaga.es/

Mandy's Paintbox: I am a painter and decorator inside and outside i paint and spray furniture , doors and kitchen units also i am Legal and papered with permission to return to work. I cover most area from la herradura to velez malaga. I live in frigiliana. Mandy.
my email amandajosiah@hotmail.com
telephone 680739577 whatsapp the same number
LOYPAR is now providing home deliveries:
Thanks to Vetiver Spain in Sayalonga for this info!
Wholesaler LOYPAR is located in the Velez Malaga "Poligonos Industriales."
They carry everything including liquor. LOYPAR is now providing home deliveries.
You can find their website at www.Loypar.com. They have a great website and they are adding more products every day including fresh produce.
Antonio Lopez can be contacted at pedidos AT lopezpardo DOT com or WhatsApp at 34 697 210 813. He speaks perfect English. He is very responsive and helpful.
Tell him David and Anna from Vetiver Spain referred you.
David y Anna ; Info at vetiverspain dot com
www.vetiverspain.com ;  (34) 692 288 657
Bakers Bar Home Deliveries: Running from Thursday to Sunday from 530PM until 10PM. Playa Burriana, Nerja
952526880 OR Whatsapp 626268958
Potters Bar & Terrace, Nerja: Home delivery.
Orders taken all week for delivery Wednesday, Friday & Sunday.
Advanced orders required. Tel 685435767
NEW POST– Cooltec Services: Open to work on unoccupied buildings only. We have been on the Costa for 13 years, installing air conditioning to cool and heat your home. We pride ourselves on our professionalism, highest standards of work and customer service.
City and Guilds trained with over 35 years experience.
Our range of services include-
Installations of air conditioning, breakdowns and servicing.
Solar hot water
Swimming pool heat pumps
Heat pump boilers
Visit our Facebook page to read our reviews https://www.facebook.com/cooltecairconditioning/
Call us on 663728798
Items

For Sale / Wanted / Rent
Click on pics to enlarge
Vetiver Spain in Sayalonga
Do you know the benefits of Moringa also known as the Miracle Tree?
If not please check out the Moringa page link below.
As soon as we are able to either open up to the public
or ship via the Spanish Correos we will have Moringa Powder available.
Anna's Moringa / Mint Sun Tea
1.5 litre jar or something similar
3 Ginger or Ginger Lemon Tea Bags
3 Green Tea Bags
About 1.5 Teaspoons of Vetiver Spain's Organic Moringa Powder
Stevia, sugar or honey for sweetening
Top off with bottled water
Place it in the sun in the morning and it will be ready by evening.
Be creative by adding lemon juice, orange juice, etc.
Home page: www.vetiverspain.com
Moringa page. https://www.vetiverspain.com/moringa-oleifera-.html
Email: info@vetiverspain.com
(34) 692 288 657 David
Recommendations & Requests
Hi Naythan: Firstly, I would like to commend you on your daily efforts to keep the Axarquia informed. Your daily newsletter is a great source of information during normal times. But, now, in these trying times, you are a priceless gem; a source of critical information and entertainment. And your recent addition of a humour section is just what we need now; a good laugh. And for those of us who are now in our "other" homes, DigameXtra helps us keep connected with our winter abode.
Cheers, Andrew C., Vancouver Island, Canada andrew-clarke AT shaw DoT ca
Dear Naythan: I post … updates on FB, however having them on your blog is making a great difference, as some people don't use FB (lucky them! ). I may do a website, now, but your blog is much more convenient for many users. Natalia, La Joya Restaurante, Nerja
See La Joya's post in the Restaurant & Market Deliveries and Open Services section below for contact info.
News & Articles
(Click the link to read the full article)
Please be careful about believing crisis info posts on Fakebook, Social Media and even mainline news sources: There are tons of hoaxes circulating. If there is no verifiable source provided with the info, while it may contain some degree of truth (as do all good lies) you should always have a healthy degree of scepticism. -Ed.
The Spanish government now recommends the wearing of face mask by all those outside their homes: From https://www.andalucia.com/health/coronavirus
For the latest pandemic info visit:
World- https://www.worldometers.info/coronavirus/
Spain- https://www.worldometers.info/coronavirus/country/spain/
World Coronavirus Cases: Last updated- April 22, 2020, 00:59 GMT
https://www.worldometers.info/coronavirus/
Total Coronavirus Cases: 2,556,512 , up from 2,473,536
Total Deaths: 177,608 , up from 170,151
Spain Coronavirus Cases: Last updated- April 22, 2020, 00:59 GMT
https://www.worldometers.info/coronavirus/country/spain/
Total Coronavirus Cases: 204,178 , up from 200,210
Total Deaths: 21,282 , up from 20,852
Andalucia Coronavirus Cases: Last Updated- 21/04/2020 19:40h
https://sevilla.abc.es/
There have been 11.689 positive tests in Andalucia. There have been 1.017 deaths, 4 in the last 24 hrs..
Only limited stats today as the andalucia.com website is offline. -Ed.

Malaga province: Last Updated- 21/04/2020 19:40h
https://sevilla.abc.es/andalucia/sevi-mapa-11555-casos-positivos-coronavirus-andalucia-202004201556_noticia.html
Total Cases: 2,552 , up from 2,546
Total Deaths: 223, no new deaths reported in last 2 days.
UK Coronavirus: Last Updated- April 22, 2020, 01:12 GMT
Total Coronavirus Cases: 129,044 , up from 124,743
Total Deaths: 17,337 , up from 16,509
No new coronavirus deaths in Malaga province for the second day in a row: The official report on Tuesday showed the total number of people to have died after testing positive for Covid-19 remains at 223 – the same as on Monday and Sunday. However, it is possible that deaths that occurred over the weekend have not yet been reported. Full article: http://www.surinenglish.com/local/202004/21/coronavirus-deaths-malaga-province-20200421141245.html
Crossed Signals, Gov't Officials Contradict Each Other: Regarding children going outdoors from 27 April. There are conflicting stories circulating in various publications. Some say that children under the age of 14 will only be allowed to accompany adults on essential errands. Others say that was changed,  that the new rule will be children up to the age of 14 would only be able to go out for walks with a parent or carer.
I will update this when reliable info is available.
Spain seeks refund for defective coronavirus tests, after replacement kits also prove faulty: The Health Ministry has canceled an entire order of antigen kits from Chinese company Bioeasy, after already sending back a first batch. The move comes after the health authorities found that the kits – which were meant to replace another lot that was found to be faulty – don't work either. As happened the first time around, these tests do not have the sensitivity required to detect the virus, meaning that there is a high chance that they won't detect the coronavirus in a person who has been infected. Source: https://english.elpais.com/society/2020-04-21/spain-seeking-to-get-money-back-for-defective-coronavirus-tests-after-replacement-kits-also-found-to-be-faulty.html
Virus forces cancellation of iconic events like Oktoberfest: Spain called off the Running of the Bulls in July, the U.S. scrapped the national spelling bee in June and Germany canceled Oktoberfest five months away, making it clear Tuesday that the effort to beat back the coronavirus and return to normal could be a long and dispiriting process. Source: https://apnews.com/1cc36093d3e2f97689da56f4d1e0820f
Dutch court approves euthanasia in advanced dementia cases: The Netherlands' highest court ruled Tuesday that doctors can carry out euthanasia in patients with advanced dementia if the patient has earlier made a written directive. The Supreme Court ruling solidifies in law a practice that already was being carried out on rare occasions in the Netherlands. Full article: https://apnews.com/1ed45f0819e788708da51d161b48e9f8
Fakebook Fiasco- Did Spanish Ministry of Health Buy Fake Followers?: The Spanish Ministry of Health published a statement saying that "since last Friday, April 17, it has been the victim of fraudulent activity by various apparently false accounts that generate massive interactions (fake followers & likes) in specific publications of the official Facebook account." A video, copied and spread over and over on all kinds of social networks, seems to point out that the government has bought these false followers to promote the Ministry's publications on Facebook.
It is extremely easy to buy followers and reactions to a publication on social networks. There are numerous companies on the Internet that are dedicated to this activity. As we have been able to check the prices for 10,000 positive interactions to a publication on Facebook are relatively cheap. Between 100 and 200 euros, depending on the company we choose.
Source (English summary version): https://spainsnews.com/the-invasion-of-bots-to-the-health-facebook-could-be-carried-out-by-anyone/
(Spanish original): https://www.lavanguardia.com/tecnologia/20200421/48669676968/ministerio-de-sanidad-facebook-bots-seguidores-falsos-campana-redes-sociales-desinformacion-moncloa-gobierno.html
68% of Spaniards consider the government's management a "disaster": 67.9 percent of Spaniards consider that the management made by the Pedro Sánchez government of the coronavirus crisis has been a "disaster", according to a survey by the National Institute for Analytical Studies (INEA), collected by Europa Press. The sample of this study on the state of emergency is very wide since 351,688 online surveys have been carried out throughout the national territory. These have been carried out between April 1 and 10, when essential activities were also paralyzed by the recoverable compulsory permit that the Government decreed. According to this work, only 22 percent consider that the Executive's management has been very efficient and the opinion of 10.2 percent is neutral in this regard. Source (Spanish): https://www.eldiario.es/politica/espanoles-considera-Gobierno-suspenden-Sanchez_0_1019098899.html
Spain's Government sets maximum price tag for face masks at 0.96 euros to prevent public from Costa Del Sol to Costa Blanca from getting ripped off: Illa said the Government has taken this measure to avoid price abuse. According to the Minister, some vendors had increased the price tag of face masks by a whopping 400%, when they were in severe short supply since the beginning of the pandemic. However, he did not yet announce maximum prices for sanitizer gel or nitrilo gloves, as the Government hinted over the weekend.
Although Illa recommends the use of face masks, he added that it won't be compulsory, but can be bought at a fair price without being ripped off to help the public better protect themselves from the coronavirus (Covid-19). He also announced that there are now enough face mask supplies for both health workers and the public who want to use one. Source: https://www.euroweeklynews.com/2020/04/21/spains-government-sets-maximum-price-tag-for-face-masks-at-0-96-euros-for-public-from-costa-del-sol-to-costa-blanca-to-protect-against-covid-19/
Humour Section
Comic strip donated by mooselakecartoons.com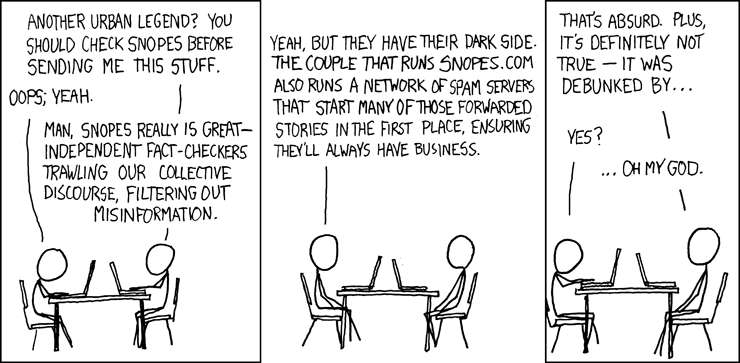 GBP>EUR (last night's quote, click to enlarge)

USD>EUR
Brexit Hotline
The Spanish government has a hotline to answer all queries from Brits living in Spain about the implications of Brexit, in English. Callers can ring 060 when in Spain or +34 902 887060 if calling from abroad and an automated system will offer the choice of either Spanish or English.
You will then be offered a choice of information on the different issues.
The service also offers the option of speaking to an operator for those requiring further information or with a specific query not dealt with by the automated options. Source: https://www.thelocal.es/20200218/spain-launches-dedicated-brexit-hotline
Fun & Games
National Geographic Photo of the Day: Click Here
NASA Astronomy Picture of the Day: Click Here
Word of the Day: Click Here
Quote of the Day: Click Here
Fact of the Day: Click Here
Born Today: Click Here
Today in History: Click Here
Today's Front Pages, worldwide: Click Here
Daily Crossword Puzzle: Click Here
Daily Mail UK- Daily Sudoku: Click Here
Useful Links, Info & Numbers

Weekly Markets
Monday: Torrox Costa
Tuesday: Nerja, Salobrena
Wednesday: Rincon de la Victoria, Algarrobo Costa
Thursday: Velez Malaga, Torre del Mar, Frigiliana
Friday: Almunecar, Salobrena, La Herradura- Summers only
Saturday: Competa, Mezquitilla@Algarrobo behind the Sala Ottowa
Sunday: Velez Malaga, Nerja Car Boot
Taxi
Nerja 952 524 519
Torrox: 952 531 030
Frigiliana: 952 533 231
Phone numbers for emergencies
Emergency Svcs.: 112
National Police: 091
Guardia Civil: 062
Ambulance: 061
Fire Station (Bomberos): 080
Emergency English Help Line: 902 102 112
Local Police
Torrox: 952 539 828
Nerja: 952 521 545
Frigiliana: 952 533 126
Torre del Mar: 952 549 238
Local News in English, The Sur: http://www.surinenglish.com/
Local News in English, The Local: https://www.thelocal.es/
Spain National News in English, El Pais: https://elpais.com/elpais/inenglish.html
EU News in English, EuroWeekly: https://www.euroweeklynews.com
Local Weather: https://www.accuweather.com/en/es/torre-del-mar/306652/weather-forecast/306652
Bus Info: https://www.alsa.com/en/web/bus/our-destinations/regional
Currency Converter: http://www.currency-converter.com/
Internet Speed Test: http://beta.speedtest.net/
Local Bank Holidays: http://www.officeholidays.com/countries/spain/index.php  UKNewspaper Front Pages and Worldwide Newspapers All On One Site: https://www.thepaperboy.com/uk/front-pages.cfm
DigameXtra Facebook:   https://www.facebook.com/DigameXtracom-100456328093689/  and  https://www.facebook.com/Digame-Torrox-Blog-106444724153160/
DoctorLaptop's Homepage: https://doctorlaptop-repairs.webnode.com/
The DigameXtra YouTube Channel. Service Providers, send in a demo vid and I will include a link to it in your ads. See the Rules Page for full details on submitting videos. Visit the DigameXtra YouTube Channel here: https://www.youtube.com/channel/UC4aMm7BO2xK8U3MD2SX16eA
By supporting our sponsors you help support DigameXtra!
These banners do NOT indicate the business is open during the Alarm Period. They are simply promos like a roadside billboard. I see no reason to remove them. By now everyone should know non-essential travel is banned. Call Sponsors for their current status as most, but not all, must be closed. -Ed.
All current Sponsors have received 30 day extensions to their Sponsorship expiration dates to compensate for the lockdown time we are experiencing. -Ed.
Sponsored By:
Home Page and FB Link and YouTube Video Link
Home Page
 Home Page
Home Page
Home Page
Home Page
Home Page
FB-Link
Home Page
FB-Link
Homepage
Get Windscribe Pro or Free Versions Here
Home Page
FB-Link
Home Page
Home Page
How to Subscribe and make submissions: Click Here
DigameXtra cannot be responsible for incorrect info in reader posts or event announcements.
Anonymous submissions are unacceptable.
ATTENTION! New EU internet privacy laws are now in effect, known as the General Data Protection Regulations (GDPR)! I have to inform you that the DigameXtra archive saves follower's email addresses in the WordPress server. By subscribing/following you implicitly accept this; if you make submissions you acknowledge that anyone can view old issues online and see your contact info as you provided and you accept this. If you don't want me saving your email address do not subscribe/follow, you can unsubscribe and remove yourself from this list using the unsubscribe link at the bottom of every subscription issue. Takedown notices must include proof of ownership as well as the date and issue number of the DigameXtra issue containing the infringing content.  These may be submitted to digamextra@protonmail.com. Proper takedown notices will be complied with immediately.

©DigameXtra.com 2020 All rights reserved. Written permission is required to republish any DigameXtra.com content. Sharing content for personal use is permissible as long as it is source credited to http://www.digamextra.com.